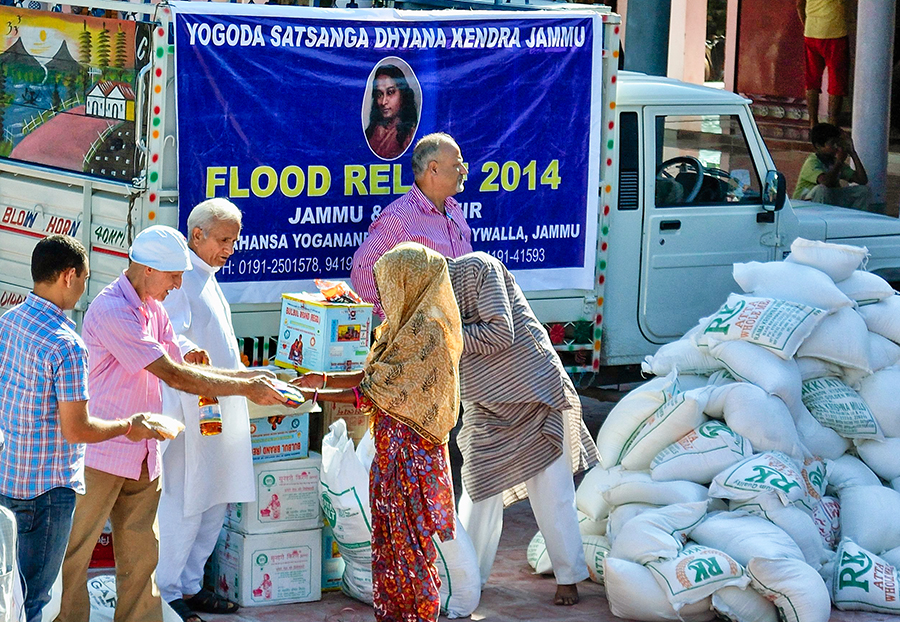 Jammu and Kashmir faced a natural disaster due to floods on September 2014. It created a havoc and colossal damage of life and property in the state leaving lots of people displaced. In the times of grave hardships, YSDK, Jammu was deeply concerned and offered relief services as well as flood relief material in the form of food, clothes etc to the flood affected people of the state.
About thirty severely flood affected families of Seri village in Reasi District were distributed tents and ration, where houses were fully ravaged in mudslides. Local revenue officials and public representative Pawan Dev Singh were present during the distribution.
About 200 families of village Hamirpur Kona in Pargwal area on International border were distributed ration items. The beneficiaries included the villagers whose crops were fully damaged by the flash floods in river Chenab and the fields were submerged in the silt carried by the river.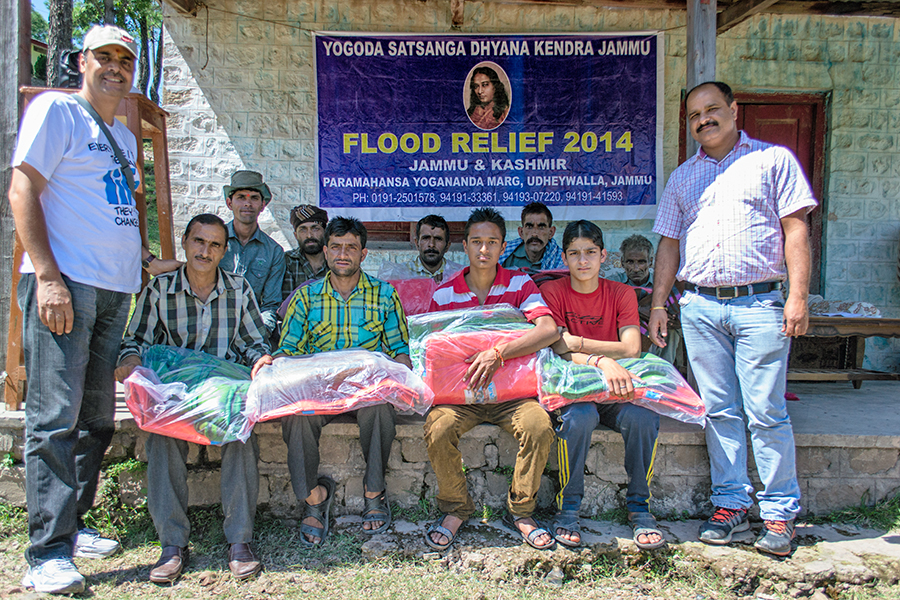 In village Kulvanta of Ramnagar, 200 people were donated blankets and Tarpal as most of the kucha houses were severely damaged by the rains. The crops of the beneficiaries were also damaged in the rains.
Yogoda devotees in presence of MLA of Ramnagar, Harshdev Singh alongwith local Govt. officials distributed the relief material to the most affected residents of the nearby villages of Kulvanta.