Jammu Kendra
Yogoda Satsanga Society of India (YSS) was founded by Sri Sri Paramahansa Yogananda in 1917. The mission of YSS is to make available to all the ancient scientific teachings, and meditation techniques of Kriya Yoga for achieving all-round success, well-being, and a direct personal experience of God. YSS has more than 200 centers across India to help all Truth-seekers to experience the power of group meditations and to share in spiritual fellowship. YSS Dhyana Kendra, Jammu is at Udheywalla which is about 5 km away from Jammu city, on the National Highway leading to the ...
News and Announcements View All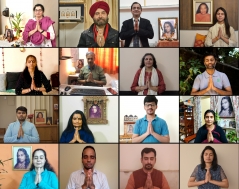 YSS Online Dhyana Kendra
We invite you to join the thousands that are participating in this powerful means of connecting with the Divine and with the worldwide spiritual family of devotees and seekers....
Read More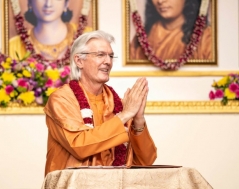 Experience the Inauguration of YSS Online Dhyana Kendra by Swami Chidananda Giri
We invite you to experience the launch of the Yogoda Satsanga Society of India Online Dhyana Kendra, with an inaugural 3-hour meditation held on Sun., Jan. 31, 2021. The first hour of this...
Read More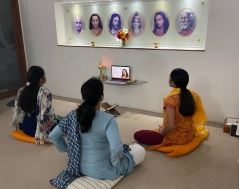 Online Sadhana Sangam in Hindi (Saturday, February 27 – Sunday, February 28, 2021)
We invite you to join us for this first-ever online Sadhana Sangam led by YSS sannyasis in Hindi. This online Sadhana Sangam provides devotees an opportunity not only for spiritual rejuvenation, but...
Read More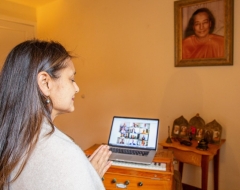 Thursday YSS sannyasi-led meditations in different Indian languages every week
YSS sannyasis will conduct the regularly scheduled Thursday YSS sannyasi-led meditation in different Indian languages each week. During these services, chanting and readings (if any) will also be done...
Read More
SUBSCRIBE FOR UPDATES AND NEWS
You can now subscribe to receive the latest updates, happenings and events from Jammu Dhyana Kendra