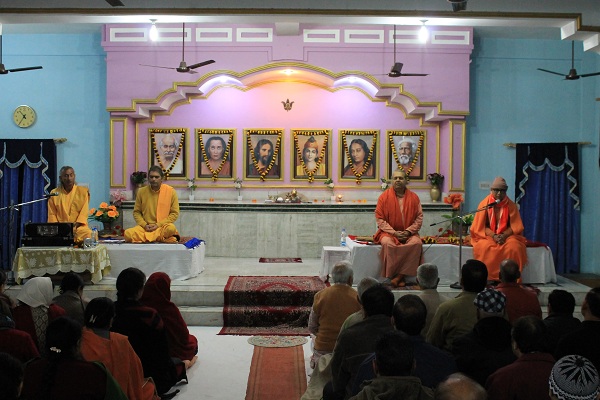 A three days monastic tour was organized by YSDK, Jammu. It was held from February, 12-14 2016 and included the Kriya Yoga Diksha ceremony. Swami Shraddhananda Giri, Brahmachari Gyanananda and Brahmachari Dhyarananda conducted the meditations, discourses and counseling sessions. A video show on our beloved Gurudeva was shown to all. Suitable arrangements were made for the outstation devotees.
During the function a public talk on Kriya Yoga was given by Swami Shraddhananda Giri. It was well received and acknowledged by the general public and devotees alike. A Hong-Sau review class was arranged after the talk for the newly registered members and the devotees.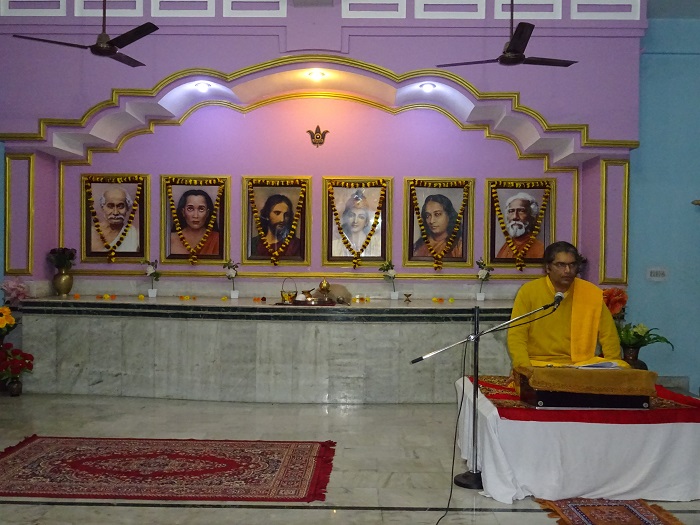 More than five hundred devotees enthusiastically participated in the function. Guruji's loving presence was felt by everyone, and all were inspired and blessed by these three days of spiritual rejuvenation.